Here's a Complete NO BRAINER way to say "Got Ya!" to the Taxman and laugh all the way to the bank in 2017 – read on to see how, just by referring a friend or booking an appointment, you will get the chance to win $50,000.00 TAX FREE!!
Plus, more great cash incentives explained – see below…
You may be wondering the relevance of the "squishy brain" on this page. Why? Well, two good reasons…
This is potentially VERY lucrative for you, so I wanted to make sure I got your attention; and…

And the brain is appropriate because what I'm about to explain - a NEW addition to our popular referral program – is a complete "NO BRAINER" because, just by talking to people in your networks, you will get the chance to win $50,000.00 TAX FREE as well as other cash incentives and prizes… yep, let's make 2017 the year you say, "I beat you, Mr Taxman!"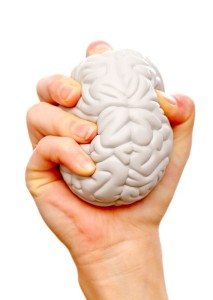 Let me explain…
The most expensive thing any business does is get a client. We have to market to them, build trust and then convert them into clients. Here at TaxWise we have a few CHOICES when it comes to how we spend our advertising dollars…
We could be nice and traditional with an ad in the newspaper – did you know it costs $10,154.25 for a half page ad in The West Australian? Ouch! Yes, just one ad on one day!!

We could give it to Mr Google for an AdWords campaign but he's already worth $527 BILLION and doesn't need any more
OR…
I could give my advertising budget to loyal clients like you as a way of saying "THANKS" when you refer friends/colleagues/associates to TaxWise…
Note, I said refer, they don't even have to become a client for you to win!
Ok, so here are the 2 "no brainer" ways to say, "Check-Mate, I Win!" in 2017…
"Check-Mate, Mr Taxman" Method #1
Refer a friend, family member, colleague or other to TaxWise and you go in the draw for the chance to win $50,000 cash TAX FREE!!!
How it works…
When you refer someone to TaxWise you get 1 ticket in the draw for the chance to win the big $50,000 "Check-Mate, Mr Taxman" prize.
Yep, 1 ticket for every referral, regardless of whether or not they become a client; TaxWise will then endeavour to convert this person into one of our clients.
If they don't become a client – all ok, we part as friends and you still get a ticket in the draw for the chance to win $50,000 cash.
After all, your chances of winning lotto in Australia are 1 in 45,379,620. If you are wondering… Yes, this is 100% legal and complies with all Racing & Gaming regulations. To view full terms and conditions go to: https://wp.me/a6lkcC-ML
The competition opened on the 1st of July, 2017 and closes on the 30th of November, 2017. The draw will take place on or soon after 1st December, 2017.
EXTRA INCENTIVE… refer 5 people and you receive 10 extra tickets in the draw… so, refer 5 people and you get 15 tickets in the draw (5+10 = 15) which shortens the odds considerably!!!
But that's not all, keep reading how, for every referral, you get ANOTHER CHANCE to say, "Shove it" to the Taxman… Can you believe that!
"Check-Mate, Mr Taxman" Method #2
Refer a friend and for everyone that becomes a paying TaxWise client you receive $20!!!  Refer 10 paying clients and you get a BONUS $100.
Hopefully you are aware of the referral program I have been running for years where I send you $20 for every paying customer you refer to TaxWise.
Well, in 2017 it gets even better…
When you refer 10 people who become paying clients you receive a bonus gift of $100.00!!
So all up by referring 10 paying clients you receive $300.00 (10 refers = $200 + the bonus $100 = $300).
And yes, this is all "TAX FREE" money… "Got ya, Mr Taxman"!!!
"Check-Mate, Mr Taxman" Method #3
For existing clients, all you have to do is book in your appointment between 1 July and 30 November 2017 and you will get a ticket in the draw!
You have to get your tax done anyway, so this is just another way for us to say "Thank You" for being a loyal client.
Remember, every one of these still gives you a ticket in the draw for the chance to win the $50,000 cash prize with the 2nd prize being $1,000!!
If you've ever felt like telling the Taxman to "Shove it," well, I think you've found they perfect way to do it legally!!
NOTE: every person referred gives you a ticket in the "Check-Mate, Mr Taxman" #1 chance to go in the draw to win $50,000 cash (2nd prize of $1,000 cash)… So yes, it's possible for ONE PERSON to win both the $50,000 draw and get the $300 bonuses for referring 10 people who become clients…
Yes, wow!
Last thing…
To help a little, here are some things you might like to remember when talking to your colleagues, friends, family and clients about TaxWise…
Guarantee the highest possible tax return in 14 days or less

Over 40 years' experience

Open 8am-8pm, 7 days a week

We come to you

And most importantly, we're award winning!!
So go ahead, make 2017 the year you stick it to the Taxman.
Refer as many family, friends, colleagues and clients as you like and impress your partner by WINNING BIG!!
Instructions about the 3 easy methods for referring them are enclosed. Please read them.
In appreciation and warm regards,
Warren Kruger
P.S. Make 2016 the year you say "Up Yours, Mr Taxman!"… how satisfying will that be!!! It starts today by you referring a friend… remember, even if they don't become a Taxwise client, just by referring you go into the draw for the chance to win $50,000 or $1,000!!
P.P.S. Why not get the jump on everyone else and start today… refer someone and when they become a paying Taxwise client we'll give you the usual $20 referral reward and chalk one up to your tally board for the year and give you a ticket in the BIG draw!!
P.P.P.S. Impress your partner… imagine taking them to the draw where you could win the $50,000 cash prize… It all starts when you refer a friend...
P.P.P.P.S. See over for instructions about the 3 easy ways to refer a friend… ensures you go in the draw for the chance to win the $50,000.00 and get paid for every referral as I've explained – go there now…
Here are the 3 Fast and Easy Ways to Refer a Friend Today so You Can Say…
Get started today by simply sending us your friend/family member/colleague details – full name, address, email and phone number.
Just remember, no one likes getting a cold call, so let them know you are referring them so they expect our call.

See… fast and easy!
As soon as we get these names, we'll e-mail you your ticket numbers for the chance to win $50,000 draw! 
What just 6 recent clients say…
"My tax refund was more than I was expecting"
"It was a pleasure to have  Taxwise Australia. At the outset, I knew they were serious about getting me the biggest and fastest refund allowed by the ATO. I also knew my return would be prepared correctly so I didn't have to worry about the ATO jumping on my back.   I was presented with a summary of my taxes, an estimation of my tax refund (which was more than I was expecting) and a transaction receipt from the Tax Office confirming my tax refund had been lodged.
They also spent time, at no extra cost, to answer my questions in a language I could understand together with their wicked sense of humour. All I can say is well done and I look forward to seeing you again next year for a repeat performance." - Nima Mesbah Ardakani, Wembley, WA.
"Not worrying…"
"Thank you Taxwise.   Indeed you are excellent tax advisors and I'm not worrying as long as you are taking care of my financial issues…" – Iyad Dayoub, Daytona, WA
"Efficient and spot on"
"I was surprised when I heard there was a Tax Agent who would prepare my taxes over the telephone so I did not have to even step outside my front door.
Taxwise were efficient and spot on with what I needed from a Tax Agent. I thought this in itself was great until I realised they specialised in individuals and went that extra mile to claim the maximum I could for my tax return.   Taxwise has significantly improved the result of my return from last year all because they spent a little more time and had the knowledge in my field of work.
I would highly recommend Anyone from Taxwise to all individuals simply because they understands us and speak our language." – Saud Hamza, Bateman, WA.
"Ecstatic when $5,039.33 appeared in my bank account"
"I'm extremely pleased with the level of service and was ecstatic when $5,039.33 appeared in my bank account within days of completing my taxes with Taxwise. It was the biggest refund I have ever received. All documentation was sent via e-mail, but what impressed me most was their thoroughness. They discovered the Tax Office had reversed my husband's and my Medicare Levy Exemptions from previous years and left me with a bill of $895.71. Taxwise spontaneously took the necessary steps to have this error corrected and I'm pleased to say I now owe the Tax Office nothing." – Mayasa Jasmin Bateman, WA.
"My financials are in safe hands"
"Thanks so much for your help to me. I'm glad my financials are in safe hands! I'll recommend your service to my friends. Cheers." – Carol Dowling, Maddington, WA
"Very professional and personal"
"I appreciate your service, which I must say is very professional and personal. I do wish to retain your services and I will be in touch with you."- Robert Ramirez, South Hedland, WA
"Say 'Got Ya'!" to the Taxman today – refer a friend using one of the methods on the other side and it could be you who laughs all the way to the bank!